IHTSB with host Stephanie Robinson features some of the greatest popular music and jazz from the 1920s to the early 1960s.
In Transition with host Randy McElligott features jazz in all it's flavors from the 1920s to the present.
RECENT EPISODES
Latest episodes from Stephanie and Randy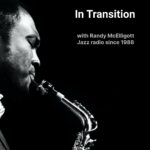 Canadian trumpet player Chase Sanborn kicks things off with two standards. Also on the show, the great Louis Armstrong, Weather Report who continue to amaze fans through their recordings.

1 Chase Sanborn I Wish I Knew Good To The Last Bop
2 Chase Sanborn Line For Lyons Good To The Last Bop
3 Chase Sanborn Good To The Last Bop Good To The Last Bop
4 Shirley Scott Think Atlantic Jazz Soul
5 Dave Pike Groovin' High Spirits Samba
6 Richard "Groove" Holmes Misty Soul Message
7 Fabrizio Sotti Forty Sound Of Summer 2016
8 Benny Carter Elegy In Blue Elegy In Blue
9 Joe Wilder and Joe Newman Duet Hangin' Out
10 Weather Report Waterfall Weather Report
11 Dave Liebman 1957 What's New
12 Barbara Montgomery An Illusion Little Sunflower
13 Billy Harper Credence Soul Of An Angel
14 Louis Armstrong If We Never Meet Again Complete Decca Sessions
15 Johnny Hartman By Myself The Complete Behive Sessions
16 Sal Salvador Don't Get Around Much Anymore The Complete Behive Sessions
17 Brian Auger Splatch Voices Of Other Times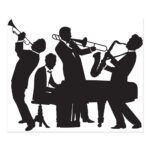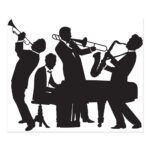 On today's show we have a selection of recordings over the years from 1934 to 1960. One of our earliest recordings is by Adrian Rollini and his group, featuring Adrian on bass saxophone, and our latest recording is from 1960 featuring the lovely voice of Chris Connor. We listen too to the Bobcats, a particularly fine small group carved out of the Bob Crosby orchestra, and Jack Teagarden and his Big Eight bringing us "The World Is Waiting for the Sunrise". Songwriter Hoagy Carmichael's work appears on three recordings, one of which he brings us himself with his orchestra from 1934. We enjoy a lovely duet from Helen Forrest and Dick Haymes from 1945, as well as a delightful recording by Vic Damone. And hear a rare recording by Danny Polo, a clarinetist from the US who was based in the UK in the 1930s. Enjoy some fine recordings from the early days!
Artist Year Song Time
1. Bob Crosby's Bobcats 1938 March Of The Bobcats 2:34
2. Benny Goodman 1941 I Got It Bad and That Ain't Good 3:17
3. Woody Herman 1945 I've Got the World on a String 3:23
4. Chris Connor 1960 All Too Soon 2:54
5. Dick Haymes, Helen Forrest 1945 I'll Buy That Dream 2:59
6. Glenn Miller 1939 Vagabond Dreams 2:42
7. Adrian Rollini 1937 Let's Call The Whole Thing Off 2:45
8. Vic Damone 1958 Close As Pages in a Book 3:11
9. Hoagy Carmichael 1934 One Morning In May 2:46
10. Joni James 1953 The Nearness of You 2:58
11. Eric Coates 1935 London Suite: Tarantelle "Covent Garden"2:20
12. Irving Fazola's Dixielanders 1945 Jazz Me Blues 3:02
13. Bobby Hackett 1956 It's Been So Long 2:19
14. Danny Polo & His Swing Orchestra 1938 If You Were the Only Girl in the World 2:32
15. Jack Teagarden's Big Eight 1940 The World Is Waiting for the Sunrise 4:08