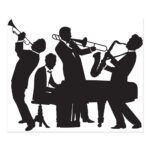 On today's show we listen to music from the 1930s through to the 1950s. We're joined by the big bands led by Artie Shaw, Billy Butterfield and Woody Herman. Enjoy our singers today, who include Helen Forrest, Frank Sinatra and Anita O'Day. We'll hear some fine trumpet from Bobby Hackett and Chet Baker, and some lovely piano from Eddie Heywood, Fats Waller and Russ Freeman. Classic jazz from a golden age!
Adrian Rollini 1938 Bei Mir Bist Du Schoen 3:13
Eddie Heywood 1950 A Pretty Girl Is Like A Melody 3:31
Harry James, Helen Forrest 1944 It's Been So Long 3:09
Eddie Condon's Band 1943 Tell 'Em About Me 3:23
Anita O'Day 1960 Speak Low 3:05
Billy Butterfield 1959 Time On My Hands (And You In My Arms) 2:58
Frank Sinatra 1944 I Fall In Love Too Easily 3:16
Bobby Hackett 1950 Tin Roof Blues 3:18
Mildred Bailey 1937 Everyone's Wrong But Me 3:02
Fats Waller 1935 When Someone Thinks You're Wonderful 3:40
Chet Baker 1953 Long Ago And Far Away 2:14
Artie Shaw 1945 They Can't Take That Away From Me 2:40
Woody Herman 1955 Cool Cat On A Hot Tin Roof 3:29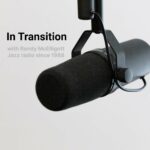 It's that time of year again where I settle into some great Christmas music. To each and every one of you a VERY MERRY Christmas and Happy Holidays!!
December 25 2022
1 Vince Guaraldi My Little Drum A Charlie Brown Christmas
2 Vince Guaraldi The Christmas Song A Charlie Brown Christmas
3 Vince Guaraldi Christmas Is Coming A Charlie Brown Christmas
4 Vince Guaraldi O Tannenbaum A Charlie Brown Christmas
5 Vince Guaraldi Greensleeves A Charlie Brown Christmas
6 Vince Guaraldi Christmas Time Is Here A Charlie Brown Christmas
7 Mojazz All Stars We Wish You A Merry Christmas-Jingle Bells-Rudolph The Red Nose Reindeer A Mojazz Christmas Vol. 2
8 Nils Landgren In Dulce Jubilo Christmas With My Friends
9 Nils Lindberg Swedish Folk Song A Christmas Cantata
10 Tony Bennett I'll Be Home For Christmas A Swingin' Christmas
11 Beegie Adair Santa Claus Is Coming To Town Christmas Jazz
12 Duke Pearson Old Fashioned Christmas Mosaic Select
13 Connie Evingson Gesu Bambino The Secret Of Christmas
14 Cannonball Adderley Blues For Christmas Rufus Playboy Grandma's Coffin Alabama Concerto
15 Oscar Peterson Christmas Waltz An Oscar Peterson Christmas
16 Maynard Ferguson Christmas For Moderns Complete Roulette Recordings
17 Simon Fisk Little Drummer Boy Calm Abide
18 Simon Fisk Christmas Dream Calm Abide
19 Simon Fisk Christmas Time Is Here Calm Abide
20 Simon Fisk Gabriel's Message Calm Abide
21 Simon Fisk Good King Wencelas Calm Abide
22 Simon Fisk March Of The Magi Calm Abide